The readers are:
1. Glen Flood:
I first started working on computers in 1980 at Kodak. I knew right away that this is what I wanted to do for the rest of my life. I am still fascinated with computers and anything to do with technology. Originally trained and educated as an Electrical Technician I saw this field turning into a toss and replace rather than fix-it mentality. I knew that computers would someday be an indispensable tool whose uses would continue to grow and expand for many years to come. The possibilities are virtually endless.
Qualifications:BS Degree in Computer Science, Rochester Institute of Technology,MCSE: Microsoft Certified Systems Engineer, MCT Microsoft Certified Trainer CCNP: Cisco Certified Network Professional,A+ Computer Hardware Certified, Over 25 years of industry experience:
http://affordablepcsands.com/about.html
2.
Charlie Zahm: One of the strongest voices in the musical worlds of the Celts, EarlyAmericaand the Civil War.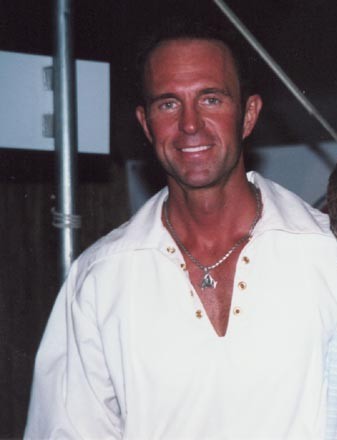 Charlie Zahm is one of the most popular soloists at Celtic music festivals, Maritime and Early American music events anywhere east of the Mississippi. With a baritone voice some have described as "coming along once in a generation," Charlie has become one of the most successful performers on the Celtic festival circuit, weaving magical moments of Scottish and Irish history for the listener and viewer, with passion for the performance and a chosen repertoire pleasing to all members of the family. A master of the guitar as well, Charlie brings an authentic love and respect for the music he sings—and with dashes of humor and a light in his eyes, he will draw you into the stories of his songs!
Since he's been old enough to sing, Charlie has been entertaining audiences with the beautiful Celtic songs and melodies he first heard in the largely Scottish province of his mother's birth, Ontario, Canada. Keenly aware of his own heritage, which includes healthy doses of Scottish and Irish blood on both sides of his family, Charlie has collected several hundred popular (as well as beautiful and obscure) selections and performs them for thousands of fans up and down the Eastern Seaboard and across America. Today, as one of the most sought-after Celtic singers on the East Coast (he is one of the few singers in the world to be invited to sing live with Scotland's "Black Watch"), Charlie performs regularly everywhere from concerts and festivals to television shows and Celtic-themed Caribbean cruises, where his 6'4" frame and powerful baritone make him one of the most memorable performers around .
http://www.charliezahm.com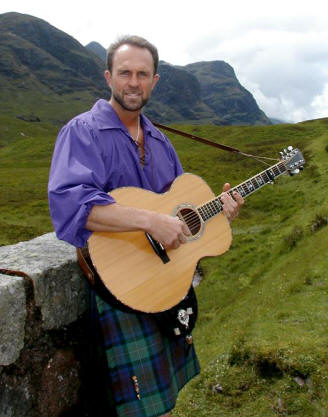 And here's what up!:
1.
Hey there! My web page has been updated to include my Nashville-recorded CD "Nothin' like the South," a collection of songs I crafted last year over an incredibly productive 5-month writing period. These songs all have a deep Country groove, which comes from growing up in Florida (lived there 22 years), taking part in Bluegrass festivals, and always loving the "story" in the Country song. Plus, I want to be a cowboy. Ships in 2 weeks. Clips up and everything, thank you
Ernest Black
!
http://www.charliezahm.com/zahm_country.html
2.
All art lovers are invited to the opening reception of the ABG 2013 Exhibit in the Link Gallery at City Hall, 30 Church Street, Rochester, NY.
Opening reception is Friday, May 10th, 5 - 8 PM and is free and open to the public.
3.
LITFEST PASADENA IS BACK!
Saturday, May 11 * 10am-5pm * Pasadena's Central Park.
Join over 80 renowned authors and performers and 40 exhibitors for a fantastic, fun filled day of readings, panels, and performances for all ages!
View our schedule of events on three stages and exhibitors online now at
www.litfestpasadena.org
!
There'll be something for everyone at LitFest Pasadena 2.0!
4.
https://www.facebook.com/events/277891132346664/?ref=2&suggestsessionid=256a49602a92a6b31f0b1cac3476d5af
Spot Coffee First Friday:
200 East Ave.
Opening Reception
5/3 6-10pm
Exhibition Dates 5/3-5/30 Homegrown is an art show featuring local photographers Malorie DePerna, Michael Carnrike and Brittany Cool. The show will consist of a variety of work from Fashion, Beauty, street photography and more. The artists in Homegrown all have their own unique style which is evident in their individual photographic works. This event will also feature musicians: Amanda Ashley and DJ Jeremy Bittle, with more TBA
There will also be live models showcasing the creative designs by Shannon Krampus and Shana Feeley
AND a raffle that will take place, with a chance to win one of these talented photographer's pieces!
5.
https://www.facebook.com/events/493121644075798/
The play "fat boy" check it out!
6.
https://www.facebook.com/outsidetheboxag?hc_location=stream
Check it out!
See you next time!